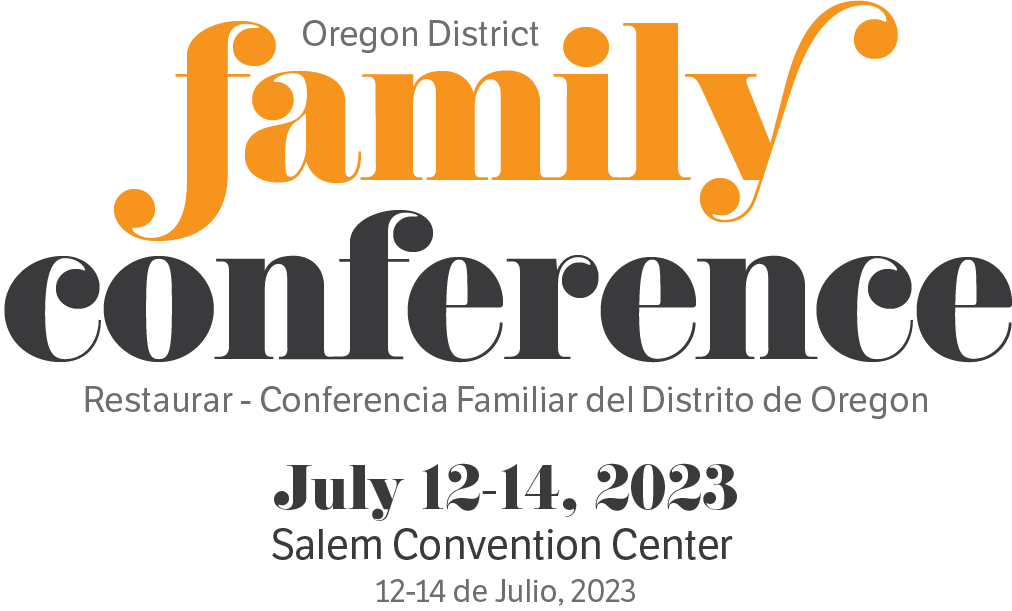 7:00 PM
Ministry Presentations: Global Missions
7:15 PM
Ministry Presentations: Spanish Evangelism
7:30 PM
Evening Service with Chris Green S
9:45 AM
Directed Prayer - Jerry Miranda
10:15 AM
Local Ministers (Andy Gleason, Aaron Miranda)
11:00 AM
Children/Youth Classes
Day Session with Scott & Susan Armstrong
1:00 PM
Afternoon Break
6:45 PM
Ministry Presentations: Ladies
7:00 PM
Ministry Presentations: Men
7:15 PM
Ministry Presentations: Children
7:30 pm
Evening Service with Chris Green S
Children's Crusade after Worship Service
9:45 AM
Directed Prayer - Superintendent Steve Hanson
10:15 AM
Local Ministers (Titus Sargeant, Ruben Cortez)
11:00 AM
Children/Youth Ministry
Day Session with Scott & Susan Armstrong
1:00 PM
Afternoon Break
6:30 PM
Ministry Presentations: EXCEL
7:00 PM
Ministry Presentations: Youth
7:15 PM
Ministry Presentations: North American Missions
7:30 pm
Evening Service with Chris Green S
S Spanish interpretation for all PM services. Radios & headphones will be provided.
for Current & Aspiring Ministers/Spouses
7:00 PM
Pre-Service Prayer
7:30 PM
Departmental Awards
Superintendent Steve Hanson
Ordination Service for Jason Reeves
9:30 PM
After Service: Fellowship dinner for ministers & their immediate family living in their home.
10:45 AM
Spanish Elections
11:00 AM
Business Meeting
Minister's Wife's Tea
Childcare provided for ages 2-9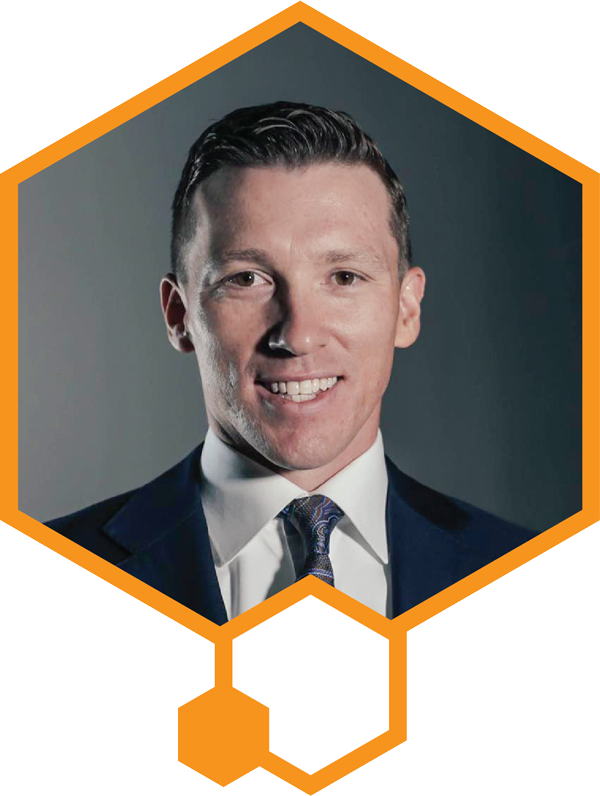 Pastor Chris, born and raised in Austin, TX, has served full-time in ministry since 2012. After graduating with a Masters Degree in Christian Ministry, he spent ten years traveling internationally, making various missions trips overseas, and itinerate evangelism in the US. His wife, Danielle, was born and raised in Portland, Oregon, where she served in ministry for her local church leading the youth and doing social work in the city. They have three children, Levi, Sancy, and Jaxon, and another baby on the way. Their daughter, Sancy, passed away in November 2020. They have a heart for God and a passion for people.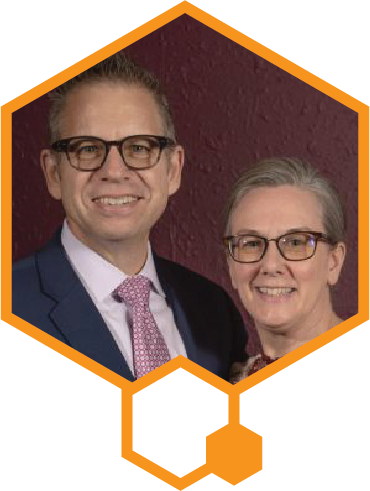 Scott & Susan Armstrong started a church near Nashville, TN and were there for 18 years. Under their leadership, the church grew, built a beautiful campus, and began multiple daughter works. Pastor Armstrong served the Tennessee District in multiple leadership positions before moving to St. Louis, MO to serve at North American Missions. Pastor Armstrong is known for developing leaders, dynamic speaking and a superb sense of humor! Susan is also an excellent teacher, administrator and her banana pudding is legendary!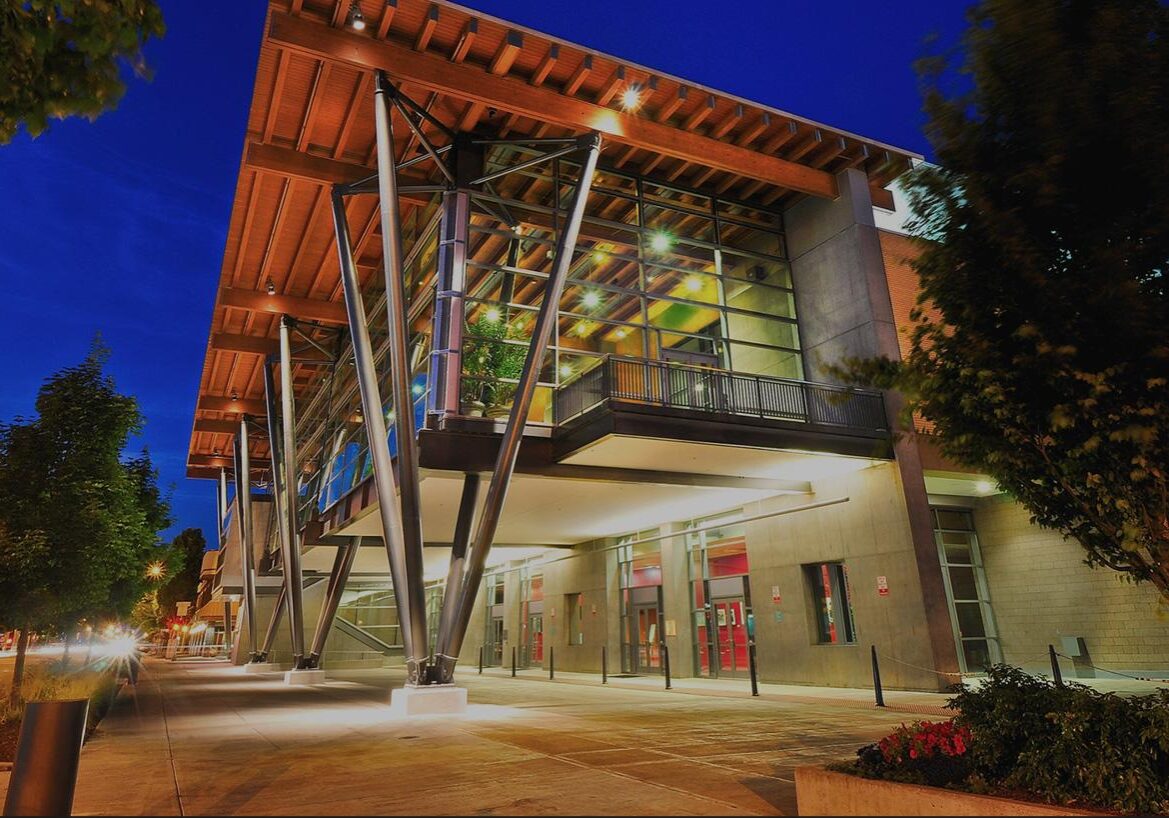 200 Commercial Street SE
Salem, Oregon 97301
(503) 589-1700
Christian World Fellowship
4932 Liberty Road South
Salem, Oregon 97306
(503) 363-0828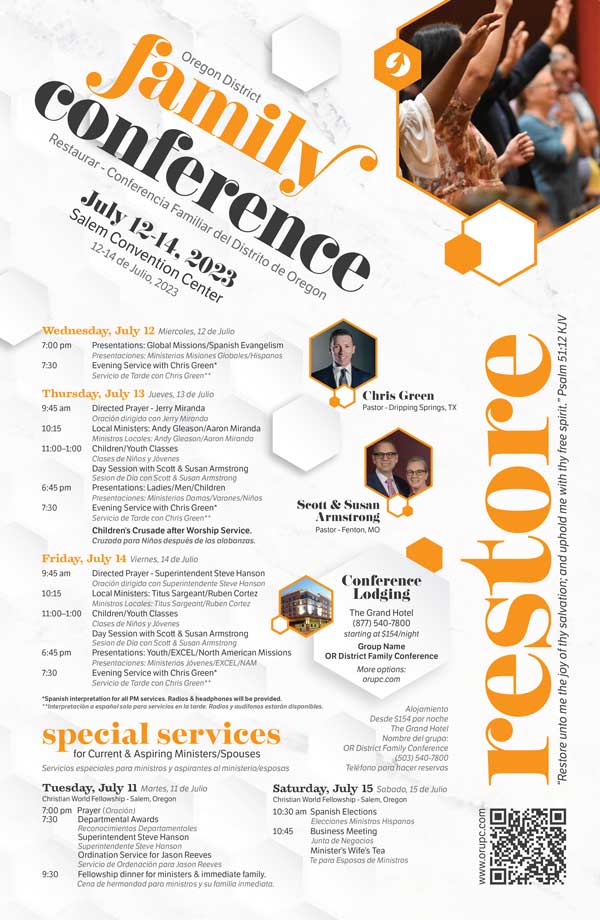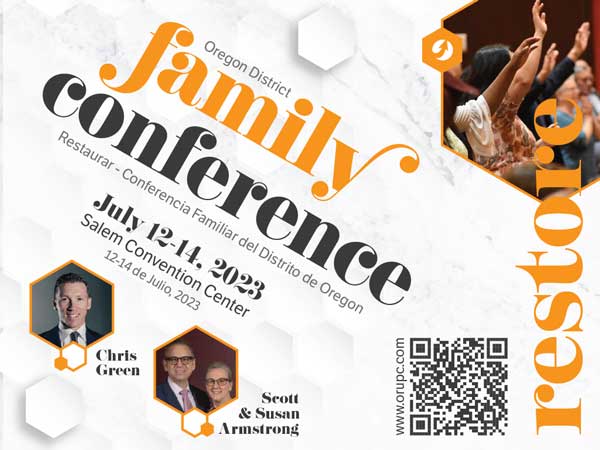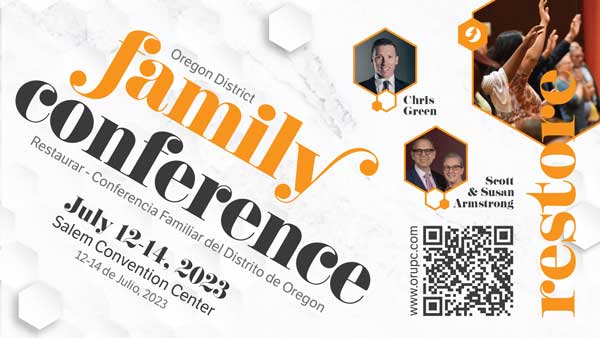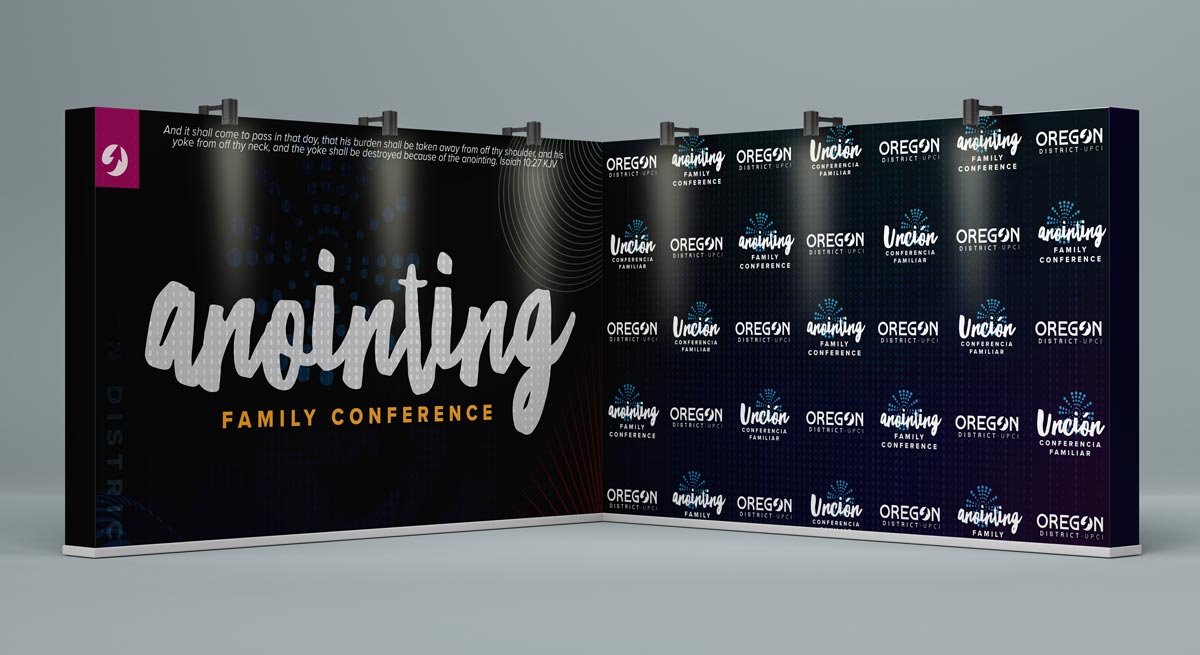 Family Conference exhibit space registration is open! Thank you for your interest this year!!
If you are an Oregon District UPCI Department, registration is free. However, you must still register.
To be a general exhibitor, you need to register for exhibition space. Final approval for your business or ministry will occur after registration. If your registration is declined, your money will be refunded.
Goals and objectives:
Connect ministers and constituents with resources and services that can enhance or benefit their local church or ministry.
Create an opportunity for professional and ministry networking.
Exhibitors generally accepted:
Businesses or ministries endorsed or recommended by UPCI or any division of UPCI.
Businesses or ministries owned, operated, or endorsed by a UPCI minister in good standing.
Businesses owned or operated by Apostolic constituents that share a common faith.
Secular business of good reputation offering products or services that directly benefit local churches or ministries.
Exhibitors generally rejected:
Ministries that do not share a common Apostolic faith.
Ministries rejected for endorsement or recommendation by UPCI or any division ofUPCI.
Businesses rejected for recommendation by UPCI, any division of UPCI, or any official of UPCI.
Businesses of questionable reputation.
Businesses that do not offer products or services directly benefiting local churches or ministries.
Pastor Scott & Susan Armstrong
Pastor Scott & Susan Armstrong
Like and subscribe to our YouTube channel to easily find all current and past Family Conference videos. After subscribing, turn on notifications to receive a message when new content has been released!
Like and subscribe to our Spotify for Podcasters channel to easily find all current and past Family Conference videos.